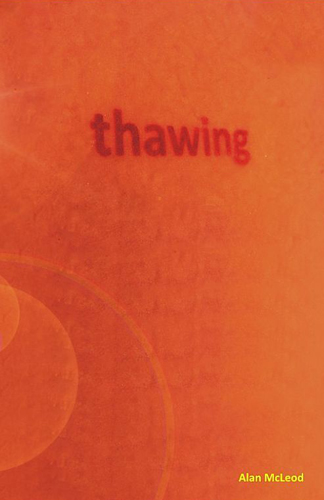 ---
From A Gael with No Heartland
Published 1996
A first collection of angry, punk poetry, grappling with Highland existentialism. This collection sold out after the Press & Journal called for the Church to ban this book for blasphemy. This confirmed Oscar Wilde's maxim that there is no such thing as bad press.
---
Imperfect Hallelujahs
Published 1998
Described by one reviewer as mellifluous. Another reviewer called it a spiritual work. This book paved the way for the music release Hallelujah! I See Freedom, commissioned to mark the coming of the Scottish Parliament.
---
Violent Yellow Blue Blue Seahorse
Published 2010
Described in one review as a collection of verse to delight, to surprise and to provoke. Violent Yellow was heralded by another writer as the poetic voice that reaches outside its original boundaries.
---
Thawing
Published 2013
Written in the straths and glens of East Sutherland, a collection observing nature and the animal kingdom's blissful ignorance of death to come. The "icicles clinging to peat banks;
tips of things dripping in tune," is still regarded by some as McLeod's best line.
---
Reckoning Day
Published 2014
Asking Highlanders what an Independent Scotland would mean for the Highlands. Published during the first Independence Referendum.
---
Wee Meanderings on the Drove Road to Dhàramach
Published 2016
An attempt to capture that most elusive of romantic butterflies – the Highland Geist. Poetic essays, polemics and philosophical musings, written about the fictional crofter Yochan from the Coire na Buidhe above the River Chidhe.
---
In Potentia – actually
Published 2021
Observing the Highlands as she is forced to adapt, year after year, to mankind's hubristic hopes of taming her and then imagining her – as if she can ever be known. Over a hundred poems including the T.S Elliot inspired Rain on the Thames. Foremost gentle, with occasional characteristic brutal studiousness. The collection builds on the premise that all cause is in potential but is actual whilst all effect is in actuality but is potential, circling.
---